NFC 400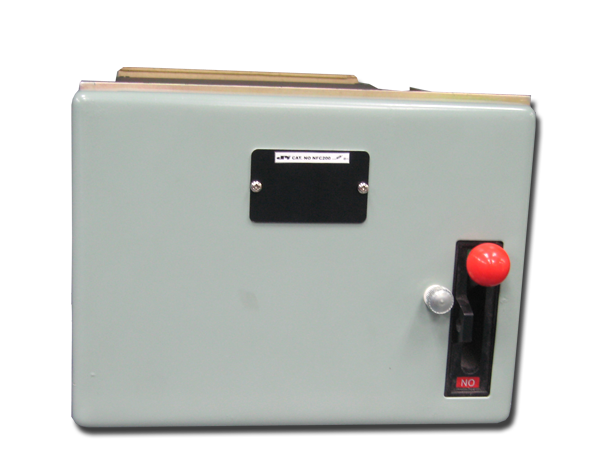 DPI NFC Fuse Combination Units and Super Staks are designed to simplify switchboard construction, permit maximum design flexibility and provide a functional modern switchboard concept.
NFC Fuse Combination Units, Termination Kits and Super Stak significantly reduces the time, labour and therefore the cost associated with specifying and constructing modern day switchboards.
It is possible to spread out your purchase costs by installing Super Staks first, prior to ordering NFC Fuse Combination Units.
Designed and engineered in Australia, DPI NFC Units and NFC Super Stak Tier Systems are the best choice.
Technical Specifications
Rated Thermal Current
400A
Rated Duty - 8 Hour
400A
Rated Duty - Uninterrupted
400A
Rated Operational Voltage (AC23B)
415VAC
Rated Insulation Voltage
690V
Rated Operational Current (AC23B)
400A
Neutral link
N/A
Frame size
2
BSEN60947-3:1992, IEC947-3:1990
Complies
AS1136 Appendix 'E' Special test (unlimited) and AS3439:1993 Appendix 'EE'
NFC400E
Uninterrupted Duty: (Link Fitted)
700A
Rated making capacity (AC)
4000A
Rated breaking current (AC)
3200A
Rated breaking current (DC)
800A
Rated short time withstand
10kA
Current (fitted with copper links)
for 1 sec
AS1136-Form 3 Segregation
AS3439-Form 4 Segregation
Complies
Tested for Arc Fault
Complies
Bus thermal rating
1680A
Rated short time withstand current
63kA for 1 sec, 50kA for 3sec