Insulation Cones And Separate Contacts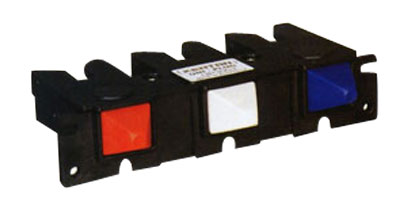 Insulation Cones
These insulation cones are designed for internally connected UNI-PLUGS rated 63 to 250 AMPS.
They are recommended for use where the connection is required to be shrouded to at least IP20.
The connection between the bus plug and short circuit protective device must be fully insulated to comply with clause 7.7.5.5.1.2 of AS3439.1
The bus plug is installed in an enclosure designed to contain the effects of an internal arcing fault.
Seperate Contacts
The Uni-plug contacts set can be used for earthing on widthrawable cells in motor control centers and contacts in electrowinning cells etc.
A stainless steel plate is available to clamp the contact.